Grant Reeves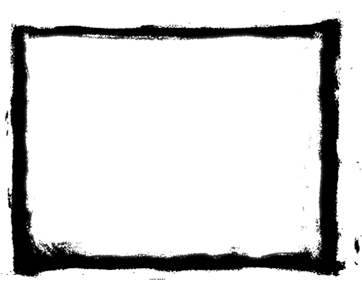 Discography
Dee Dee Bridgewater

A1 Lonely Disco Dancer
A2 When Love Comes Knockin'
A3 One In A Million (Guy)
A4 Gunshots In The Night
Side Two
B1 When You're In Love
B2 That's The Way Love Should Feel
B3 Give In To Love
B4 Jody (Whoever You Are)
Produced, arranged and conducted by Thom Bell and Casey James.
Dee Dee Bridgewater(vocals)
Grant Reeves(saxophones)
Thom Bell(keyboards)
Casey James(keyboards)
Bobby Eli(guitar)
Billy Neale(guitar)
Bob Babbitt(bass)
Charles Collins(drums)
Larry Washington(percussion)
Leroy Bell(percussion)
Don Renaldo & His Strings and Horns(strings, horns)
George Merrill(background vocals)
Frankie Bleu(background vocals)
Carl Helm(background vocals)
Barbara Ingram(background vocals)
Carla Benson(background vocals)
Yvette Benton(background vocals)
Dee Dee Bridgewaters's final Elektra effort represents her most concentrated attempt at crossover hit
collaboration with Philly soul architect Thom Bell, this selftitled set bears all the hallmarks of the
postdisco Philadelphia International sound, couching Bridgewater's potent vocals in a series of lush,
sophisticated settings.
PUBLICADO POR SOLSOUL EN MIERCOLES, ENERO 23, 2008
Steve Narahara

SATURDAY, JANUARY 12, 2008
This is a great star-studded fusion album by guitarist Steve Narahara which was released in 1983 on Pausa Records, it was produced by Dan Siegel and features Dan Siegel, Tom Scott, Neil Stubenhaus, John Robinson, Abe Laboriel, Ndugu Chancler, Paul Jackson Jr., Paulinho Da Costa, Jerry Hey, Kim Hutchcroft, Grant Reeves, Rob Thomas and Carlton Jackson.
1. The Hunt
composed by:Grant Reeves
2. Canadian Sunset
3. It Has To Have Love
composed by:Grant Reeves
4. Sierra
5. A Place In The Sun
6. At First Site
7. Short Notice
8. Kris
Randy Meisner

RANDY MEISNER / LOVE ME OR LEAVE ME ALONE
Randy Meisner, known as ex singer bass player of Poco / The Eagles, is still active for touring with the World Classic Rockers. After leaving the Eagles in 1977, Randy released 3 solo studio recording albums in early 80's before re-participating in Poco and released the album "Legacy" in 1989, as you know. Randy also continued to record huge demos during the late 70's 80's and the early 90's, which remained unreleased until today. You can listen to these hidden pieces including 4 songs collaborated with Bruce Gaitsch in mid 80's on the CD "Love Me Or Leave Me Alone" now.
Label : Faithful Records, Japan (DIFR-0001)
Release Date: December 12, 2003
Producers: Joey Stec, Bruce Gaitsch,

Art Ford, Billy Swan, Charlie Rich Jr., Reggie Fisher, Steve Diamond, Ron Wikso, Michael Monarch and himself
Randy Mesiner : Vocals, Guitars, Keyboards, Bass
Musicians:

Keyboards: Brooke Lizotte, Grant Reeves, Steve Stewart
Drums: Michael DeRosier, John Molo, Ron Wikso
Bass: Gary Shelton
Guitars: John Morton, Roger Fisher, Billy Swan, Nick St. Nicholas, Michael Monarch, Kurt Griffey
Steel Guitar: Vern Monnett
Sax: Grant Reeves
Background Vocals: Billy Swan, Charlie Rich, Jr., Nick St. Nicholas, Michael Monarch, Ron Wikso, Rosilee, Kurt Griffery, Steve Stewart
Perry Mills Project

The Perry Mills Project: Buy
Hello?
Perry Mills – electric and acoustic guitars, vocals • Mark McCartney – drums, percussion, backing vocals • Bob Villwock – keyboards, backing vocals • Michael Manring – bass • Grant Reeves – alto, tenor, and baritone saxophones, bass clarinet • Mark Maxwell – tenor saxophone "http://markmaxwell.org/" • Maurice Montgomery – trumpet, flugelhorn • Tanya Scarlett – backing vocals
Producers: Bob Villwock, Michael Logue, Perry Mills, Mark McCartney • Executive producer: Perry Mills • Recorded and mixed at SunSound Studios, Grass Valley, CA • Recording and mixing engineer: Michael Logue • Mastered at Capitol Studios, Hollywood, CA • Mastering engineer: Evren Göknar • Horn arrangements by Grant Reeves • Vocal arrangements by Tanya Scarlett, Perry Mills, and Bob Villwock
© 2008 VerySomething Records
1. Just Tell Me the Truth (5:43)
2. Pick up the Call (6:02)
3. Man on a Mission (4:41)
4. Just Say No (5:25)
5. What Elephant? (5:05)
6. You and Me (4:11)
7. Existential Blues (6:33)
8. Caught in the Act (4:36)
9. Cetacean Aviation (5:18)
10. Chromatica (6:36)
Total time = 54:19
Dan Siegel

Dan Siegel / Reflections
1
Class Reunion
2
City Lights
3
Reflections
4
Joy Ride
5
Memories of the West
6
Love Lost
7
In the Beginning
8
Storm Stories
Credits

John Morton / Guitar

Grant Reeves / Sax (Alto)
Dan Siegel / Keyboards, Main Performer, Producer
Richard Smith / Guitar
Walter Auer / Viola
Lee Bradford / Trumpet
Jeff Defty / Cello
Charlie Dowd / Timbales
Mark Gaulke / Trumpet
Evelyn Smith / Violin
Jerry Sokolov / Trumpet
Rob Thomas / Bass
Gary Hobbs / Drums
Bruce Smith / Percussion
Garry Hagberg / Guitar
Jeff Homan / Saxophone
Don Lax / Violin
Mark Pearson

Mark Pearson with McCoy
Between Friends
Produced by Bob Flick
Engineered by Reed Ruddy
Mixed by Bob Flick and Reed Ruddy
Recorded live before a studio audience at Kaye Smith Studios
(September 1981)
Mixed at Kaye Smith Studio, Seattle, Washington
The Band:
Mark Pearson: vocals and rhythm guitar
Mike McCoy: vocals
Ted Brancato: piano
Tom Collier: drums
Dan Dean: bass
Bob Haworth: guitar, banjo, vocals
("I Tried Not Falling in Love")
John Morton: lead guitar
Tim Celeski: percussion
Stan Eike: lead guitar
("The Café" and "Leave the World Outside Tonight")
Grant Reeves: saxophone
Dick Powell: harmonica
All tunes by Mark Pearson
© Winners and Losers Music (BMI)
Additional Tracks:
Recorded at Meany Hall by Reed Ruddy
(June 22, 1983)
All tunes by Mark Pearson
©Love Gives More Music (BMI)
Lyrics used by permission/All Rights Reserved
The Band:
Mark Pearson: vocals and rhythm guitar
Mike McCoy: vocals
Ted Brancato: piano/keyboards
Tom Collier: drums
Dan Dean: bass
John Morton: guitar
Grant Reeves: saxophone and flute
This album was previously released
on the Music Is Medicine Label. MIM 9053
Bridges

Billy Burns, Neil Roberts, Grant Reeves, Art Ford, John Morton, Brooke Lizotte -- 1977 - 1978
BRIDGES
Seattle, Washington
1975 ~ 1978